Textile Designs for Leahray Swimwear
These are some repeating textile designs I created for Leahray Swimwear, an eco-friendly swimwear line I started and ran for four years. While the eco-friendly fabric was printed locally using digital printing technology, I wanted the designs to have a vintage inspired, hand crafted feeling to them so I hand painted all of the motifs used for Leahray designs in gouache.
Inspiration for these textile designs
The banana leaf pattern shown at the top titled "Rattanical" was inspired by 70's home decor when rattan was all the rage. The swirly print shown at the bottom is called "Groovy" and was inspired by the look of lava lamps from the same period.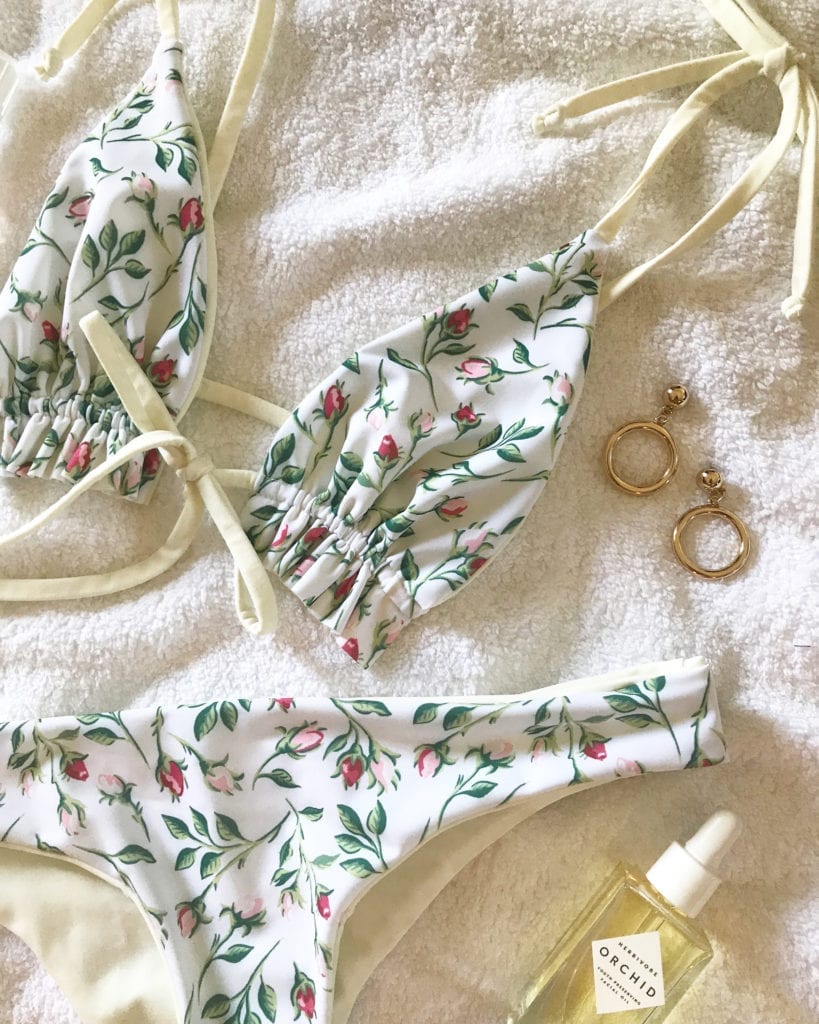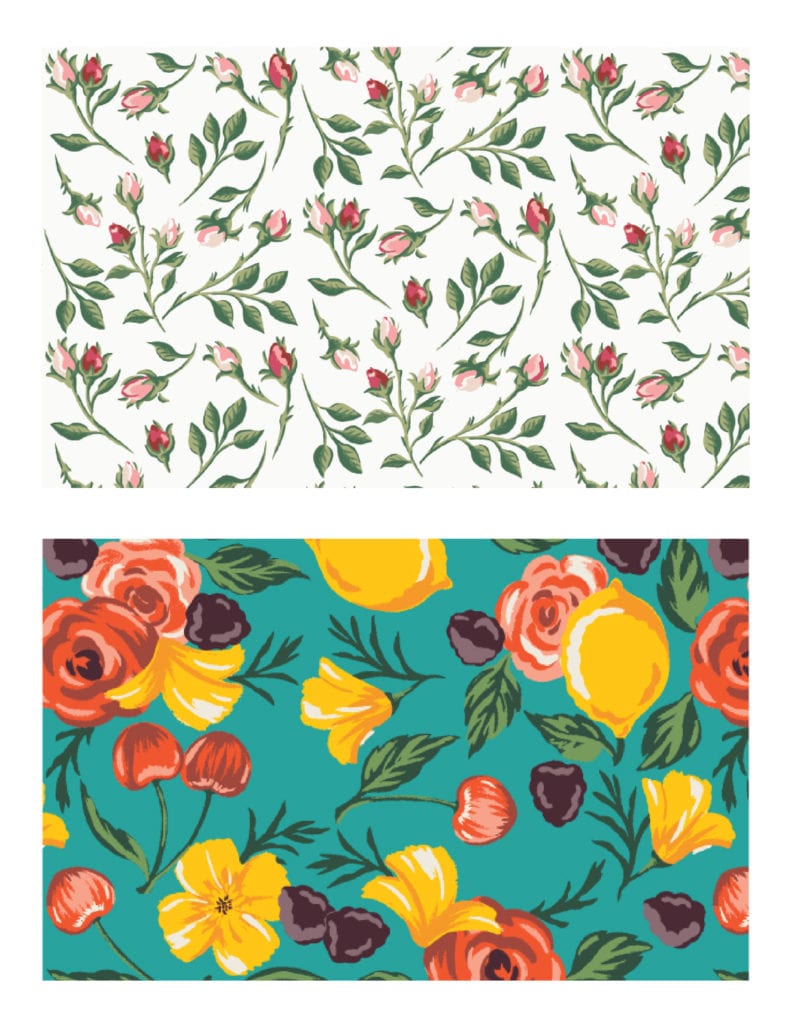 The small scale rose print called "Budding Beauty" was one of Leahray's best selling patterns and is one of my personal favorites as well. The pattern shown at the bottom is called "Decadent".
Custom Textile Designs for Your Business
If you're interested in having me create a custom repeating textile design for your business, please see my services & pricing page and send me an email with your design concept, I'd love to hear from you!.
Anastasia